---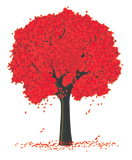 Read what our customers are saying about Stops Acid Reflux:
*Individual results may vary.
"I've suffered from severe acid reflux for over 2 years. I've taken all the PPIs (Nexium, Prevacid, Zegerid, etc.), and none of them have worked like your product. I just ordered 4 more bottles. Your product works as described. Reflux gone in less than a minute, and it lasts! So glad I discovered this great product. Thanks!!!"*

Mike Storey
Columbia, TN
---
"Hello Folks,

Wow! It sure works fast and I love it. It has made me feel so much better, easing away the nausea, brain fog and upset stomach and gas. Your formula that stops acid reflux is wonderful.

I wish all the doctors had this information so people like myself would not have to suffer so long.

Please send me 4 more bottles so I can pass them around to my family.

Thank you again for a wonderful product.

Sincerely"*

---
"Just wanted to write you guys to say how wonderful this product is! My husband has suffered for years with reflux. He has taken every medicine imaginable, long-term and short-term, but they failed to provide even overnight relief! He would be up all night, suffering. I brought your product home from a flea market in Canton, Texas. He tried it the first night I brought it home, has taken it nightly since, and has suffered zero heartburn day or night! He sleeps soundly (which means we both do!). He commented yesterday about how much his life has already improved because of the relief he gets with this product. We are ordering as many bottles as possible.
Thank you, again!"*
Roan Gray
Shreveport, LA
---
"I, too, want to add my testimonial. I have suffered with acid reflux for many years. It has gotten so bad I react from one or two bites of food that instigate the reflux. The pain in my chest is unbearable. It feels like I can't get anything down or up in my throat. I have been on Prilosec and Nexium. I even have all natural supplements that work if I take them before eating, but sometimes I don't think I'm going to have a problem and start eating and wham! I'm in distress.
I saw your product on the counter when I was checking out of ACE Hardware and thought, what the heck can't hurt to try it. I mean in One Minute? That would be a miracle! Well the first time I used it I couldn't stand the taste of vinegar but it sure worked! I have had to use it 3 times now and back off a little on how much I add to water but I will NEVER live without it! I recommend it to all my friends. I even went back to the hardware store and told them how glad I was that they were carrying it!
Thank you! (and please don't ever go out of business.)"*
Kathie Lindsey
Puyallup, WA
---
"Dear sirs:

I am writing to you just to thank you for your stops acid reflux. I only wish that I could have found this remedy back in 1991 when I was diagnosed with acid reflux, then I wouldn't have had to have suffered for so long with acid reflux.

I need to tell you that, not only is Stops Acid Reflux the best remedy that I have found for acid reflux, but within the last 20 years I have taken everything known to doctors & medical science, including Prilosec to Nexium and everything else that there is out there. after 6 months of using these medicines they have all failed.

Your remedy has given me not only,"relief of my Acid Reflux" but IT has given me part of my life back, & it only took about 2 minutes. I purchased your product from The Green Earth Store here in Oneonta NY. Now the gentlemen at the store wanted me to let him know of how well your product works. I plan to inform him of this wonderful news, "That this Stops Acid Reflux remedy of yours" "REALLY WORKS", & that I want them to keep your products on their shelves for, me so that I can purchase them when I need them. I also want that store manager to let everyone that he comes in contact with in his store to know that Henry Finch,"A Man who has had Acid Reflux Disease for more than 20 years, has recommended that this product is very good and that it REALLY WORKS.

Thank you for making me feel somewhat whole again."*

---
"I don't get acid reflux very often, but when I do I am always in bed and the taste and burning is just awful. I have tried drinking water and soft drinks to clear it and nothing at all works. It normally lasts a miserable 2 to 3 hours or so. I decided to try your Amish formula for acid reflux and kept the bottle on my nightstand. One night here came the acid reflux and I was ready. I took two swallows and waited, thinking maybe I need to take three swallows. I waited about 2 minutes total and the acid reflux, the burning and the taste all went away. I could hardly believe it. It did it so quietly and did a very good job, too. It's a good product. I have since used it at least half a dozen times and it never failed me."*

Martin Blaine
North Hollywood, CA
---
"Here's my testimonial which I am glad to give and do so with hope that it helps someone else. I have had acid reflux in my throat about 5 nights a week for nearly the last two years. The doctor said I probably would have to have an operation on the valve from my stomach and that doing so would make a better seal and stop the acid and stuff from coming back up. I have already tried so many things to no avail. My son ran upon your website for the old Amish remedy. I was sick and tired of trying new things, but rather than have an operation I was willing to try just one more solution. Well, needless to say I wouldn't be writing this if it didn't work for me. I am absolutely tickled to death over this product of yours. Thank goodness you people make it."*

Sonja W. Olson
Minneapolis, MN
---
"Thank you, thank you, thank you!!! I have been suffering with acid reflux for over two weeks. Tried Nexium, Omeprazole, Gaviscon, Tums and the like. Nothing worked. Out of desperation I started searching the Internet to try and find help and I came across your web site. I found a local health food store that carried your product..after two doses my acid reflux is GONE!! I feel so much better. I am now telling everyone I know about your product. It was definitely a God send."*

Stacey Nounnan
Yucca Valley, CA
---
"Just wanted to thank you for this awesome product. Some nights the reflux mimics a heart attack and your product cures it! Thank you!"*

Andrea Hull
Johnstown, PA
---
"I was up one night searching the web for answers regarding acid reflux bought your product along with drinking aloe juice and it did the trick .... I just ordered for the second time."*

Linda Dussault
Coral Springs, FL
---
"Thank you, thank you, thank you! Your product for acid reflux does exactly what it says it does. I am amazed at the speed it actually STOPS ACID REFLUX!"*

Vicki Patsdauter
Dallas, TX
---
"I suffered for 11 days and nights with serious acid reflux (mimicking a heart attack). I could not lay down at all. I researched the web and found your site, ordered some of your stopsacidreflux and just one sip later.....RELIEF!!!! All I can say is MAGIC IN A BOTTLE!!!!!!!!!!!!"*

Pamela Fry
Fountain, FL
---
"I just wanted to tell you my experience using your product. I bought it in hopes it would help me with acid reflux. It was so severe it was ruining my life! I have tried every pill and homeopathic solution I think is out there. Sometimes the pain and heartburn would be so bad I would take the omeprazole, then some Tums, then some organic cider vinegar. This would all be in a matter of hours. I wanted relief so bad. Some days I ate only scrambled eggs and ice cream, the only things that did not tear up my stomach. It was so bad if someone told me that they cut off the end of my baby finger the pain and heartburn would stop??? I WOULD PROBABLY HAVE LET THEM DO IT!! Then I tried your product. Amazing... It worked! Sometimes the first time does not work, but the second one about 30 minutes later ALWAYS works. It is wonderful and I hope that more people that suffer as I did can find out about this product. Thank you so much!"*

Joyce Liebold
Pigeon Forge, TN
---
"Your product works on my acid reflux every single time, takes almost 2 minutes to get me from total misery back to normal. My only wish is that I wish you could make it work in 1 minute instead of 2. But, it works and that's all people care about, including me."*

Frank Cross
Downey, CA
---
"My son was recently hospitalized and diagnosed with Gerd. He was on Nexium in the hospital and then Prilosec after leaving the hospital. None of these worked and they also gave him headaches. He was also nauseous. He was in constant pain. No parent wants to see their child in pain. Many times I prayed for the pain to leave his body and transfer to mine. I started looking for natural relief for him. I found your website and hesitantly had my husband order your formula.

When it came in, I gave it to my son. He had immediate relief from it. I now give it to him in the evening so that he doesn't have bouts at night.

THANK YOU, THANK YOU, THANK YOU! Your product is everything you say it is and I will recommend to anyone who is suffering with acid reflux.

Once again, Thank you!"*

Jan Joyner
Powder Springs, GA
---
"Called my son in England to tell him... 'I just found some more suppose to stop acid reflux in minutes'... my God this stuff works... been suffering for about 11 years now and I would get sooooooooo sick that some times I was in bed up to 2 days from the 'throw-ups and dehydration' ...truly your product is the best I have found... even Drs. prescriptions have not been this successful for me... Thank you and keep up this truth...

Gratefully,"*

Charmayne Brady
Yanceyville, NC
---
"Hello to those reading this testimony. My name is Sabrina and I am usually very skeptical when it comes to ordering Internet products. I took a chance with this one out of curiosity and plus the fact that I could buy it from a local store. I can honestly state that from the first usage, I felt an immediate improvement from acid reflux symptoms! I am now buying several bottles to keep on hand and I am encouraging my friends who have had this problem to try this Amish remedy as well. Best of health to everyone!"*

Sabrina Jones
Antioch, CA
---
"Every time I mention this product to somebody they want to get some. I think more people get acid reflux than we know about. It works great and I enjoy telling others about it if it helps them like it does me."*

John McLendon
Seattle, WA
---
"Here is my experience with your Amish Reflux Remedy. I have had bad reflux EVERY NIGHT for the past few years. I work a regular accounting job and a part-time accounting job. When I get off work at my regular job I drive over to my part time job - so I eat late. I know that must contribute to my acid reflux. I take nexium and acidophilus milk. The nexium works for me, but it takes about 15 to 25 minutes. So, this past two weeks I have tried your remedy. The first time I took two tablespoonsful and nothing much happened, so I immediately did it again and it worked great. I had a marvelous experience and feeling with it. So, the next night and every night afterwards I only had to take 2 tablespoonsful and that does the trick. It's really impressive and good, wholesome, non-chemical stuff. Thought you would like to know."*

Adora
Los Angeles, CA
---
"I am reluctant to send this email letter except for the fact that I have learned that the problem discussed here is vastly more prevalent than we ever imagined. That, plus the fact that if my wife found out that I sent this she would kill me. The subject is flatulence during love making.( Awk! I said it.) Believe me, it was a big time problem and a complete turn off. My wife could not help it and was humiliated. We tried all sorts of pills and stuff and no beans or peas at all. But, no matter what she ate the gas kept coming. I used your reflux remedy for my periodic acid reflux and read where it stops the gassing so I suggest to my wife she try it. It worked! No more gas attacks during love making. We are so grateful to have found something that works on this problem. You can print this, but I am not putting my name on it because it could embarrass my wife to death. Best wishes."*

Mr. J.D.C. in IL
---
"Works great! Tastes horrific! I drink with unfiltered apple juice and the taste is about 95% killed. Tried with water; wanted to gag."*

Marcus di Sabella
Rancho Santa Margarita, CA
---
"For many years, I have suffered from acid reflux disease -- especially at night. I waked up often with the horrible taste and sting of acid in my throat and, sometimes, trying to go into my windpipe.

One day, your ad for Stops Acid Reflux just appeared in something I was reading, and I decided it could be worth a try. Not only was it completely natural and good for people in other ways, but it stopped my next bout of acid reflux immediately! Since, it has taken no more than 30 to 60 seconds to work. One of my doctors has been telling me for years not to take antacid tablets, that they would ruin my stomach. I'm so pleased to be able to tell him that I don't need to do that any more!

Thank you for selling your product through the Internet. I would be pleased if you could sell it through our local health food store, The Sunflower Shop, in Fort Worth, Texas. (I believe I heard that The Sunflower Shop has been purchased by another health food store. But I'm sure you could look it up, under its former name, on the Internet.)"*

Jeannie Gibbons
Fort Worth, TX
---
"I mean when I get hit with acid reflux in the back of my throat, in bed, at night I am in no mood for it. I can taste that acid and it is miserably vile, foul tasting stuff burning my throat. I reach over, unscrew the top off the bottle, take a quick swig right out of the bottle and wait about 65 or 70 seconds and that whole reflux thing disappears - oh, man that's nice. That's about as good as any kind of remedy ever gets."*

Bill Munson
San Jose, CA
---
"Purchased this for my wife and I having reflux. Taking nexium for over 5 years, and still have reflux after a meal. This product works in seconds. Drink and almost instant relief. Great product, you will not be disappointed. No more meds for me."*

Steve Maggioncalda
Collegeville, PA
---
"I am a grateful customer. I am 71 years old, and for the past 50 years suffered from (sometimes very severe) acid reflux. Even though I consume a lot of the ingredients of your product, nothing commercial worked very well for me. My acid reflux stopped the very first spoonful, and has not come back since. I just take a spoonful every so often, especially after eating flour products. So the magic is in the formula. Thanks you so much for putting it on the Internet. So far I've only told my neighbor about it and gave her the other bottle, but I will recommend it to who ever I next see popping Tums."*

Gaye Lynne La Guire
Southern California
---
"I was given a sample of Stops Acid Reflux because of my constant problems. I was diagnosed with reflux and had been taking Pepcid AC and Alka Seltzer every single day to try and alleviate the problem. I tried Stops Acid Reflux and was shocked that within no time and I mean 40 seconds or so I started to feel relief. I have continued to use it and have not had an Alka Seltzer, Pepcid AC or anything else for my reflux since. This has been about 3 months now. I can not explain how it works but I can tell you that it does."*

Diane Collins
---
---